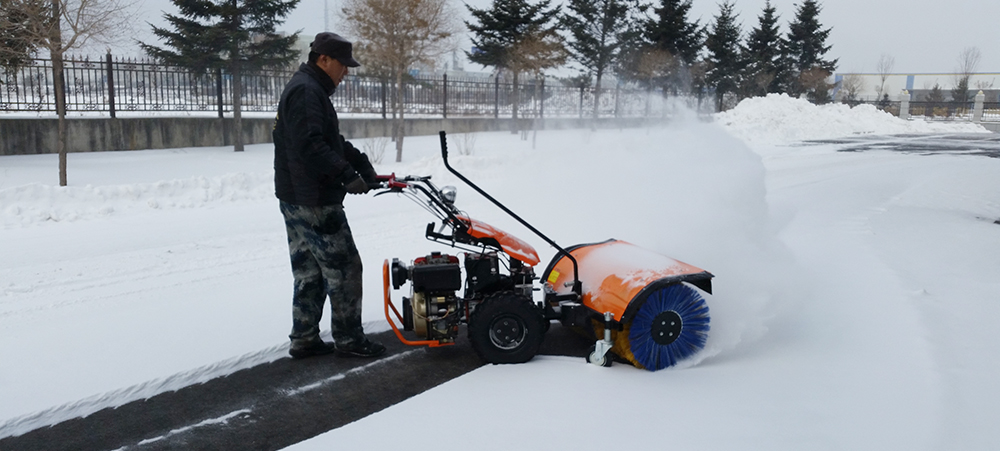 The machine can be used as a snowplow or a floor sweeper by installing a roller brush. At this time, the machine has 2 forward gears and two reverse gears. The direction of the armrest can be rotated by 180 degrees, and the height can be adjusted. The emergency stop switch can ensure that the machine does not have accidents during the working process.
The machine is equipped with a differential, which can turn 360 degrees on the spot, which is convenient for cleaning all corners. The differential also makes the machine anti-skid and will not slip even on ice or snow.
The roller brush can be adjusted in three directions. Two horizontal wheels can adjust the height of the roller brush from the ground, and can swing up and down horizontally, which is convenient for you to clean uneven roads. And can adjust the height to facilitate cleaning in various environments.